Unit 5 Exam Average 80.4%. Three Perfect Scores. 46% of Class got 91% or better
For those who need to do test reflections on any of the objectives must see me after school. Check my board for availability. Some reflections will take more than a day to complete. Budget your time wisely.
Here is the distribution of scores.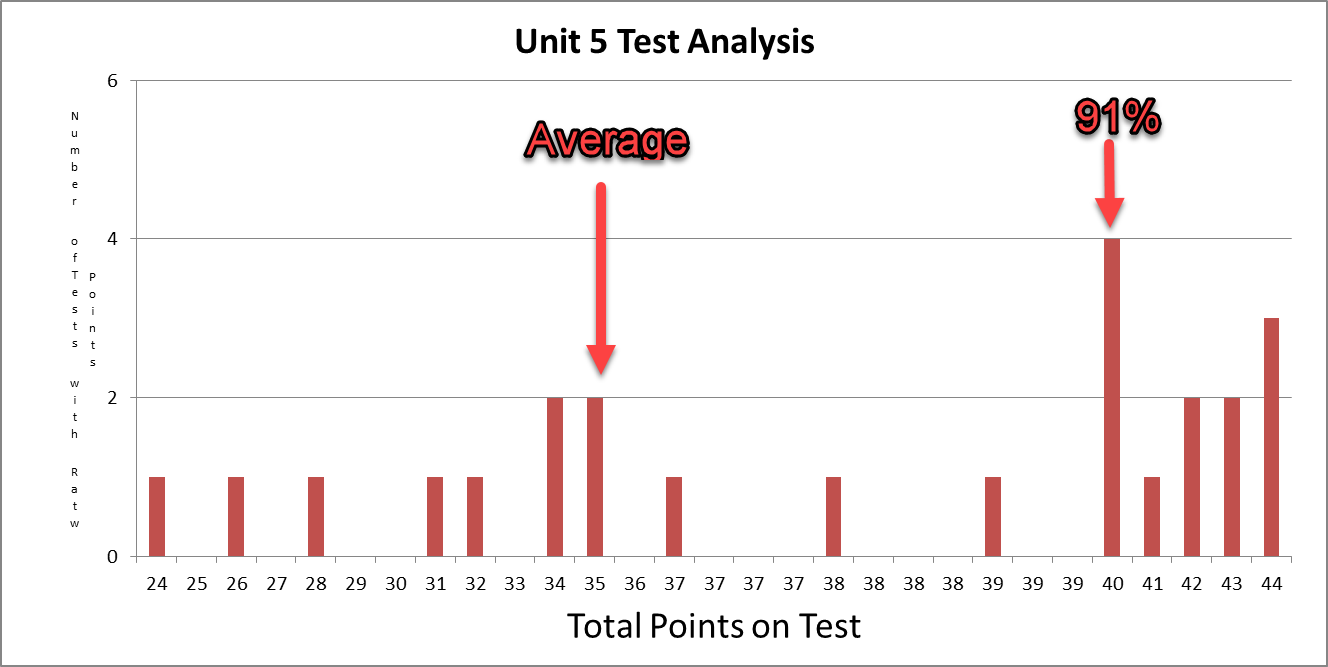 Students struggled the most with empirical formulas.