How to Tell Where You are in the TaskChains.
Not sure what you have completed?
To to the TaskChain link on the upper left side.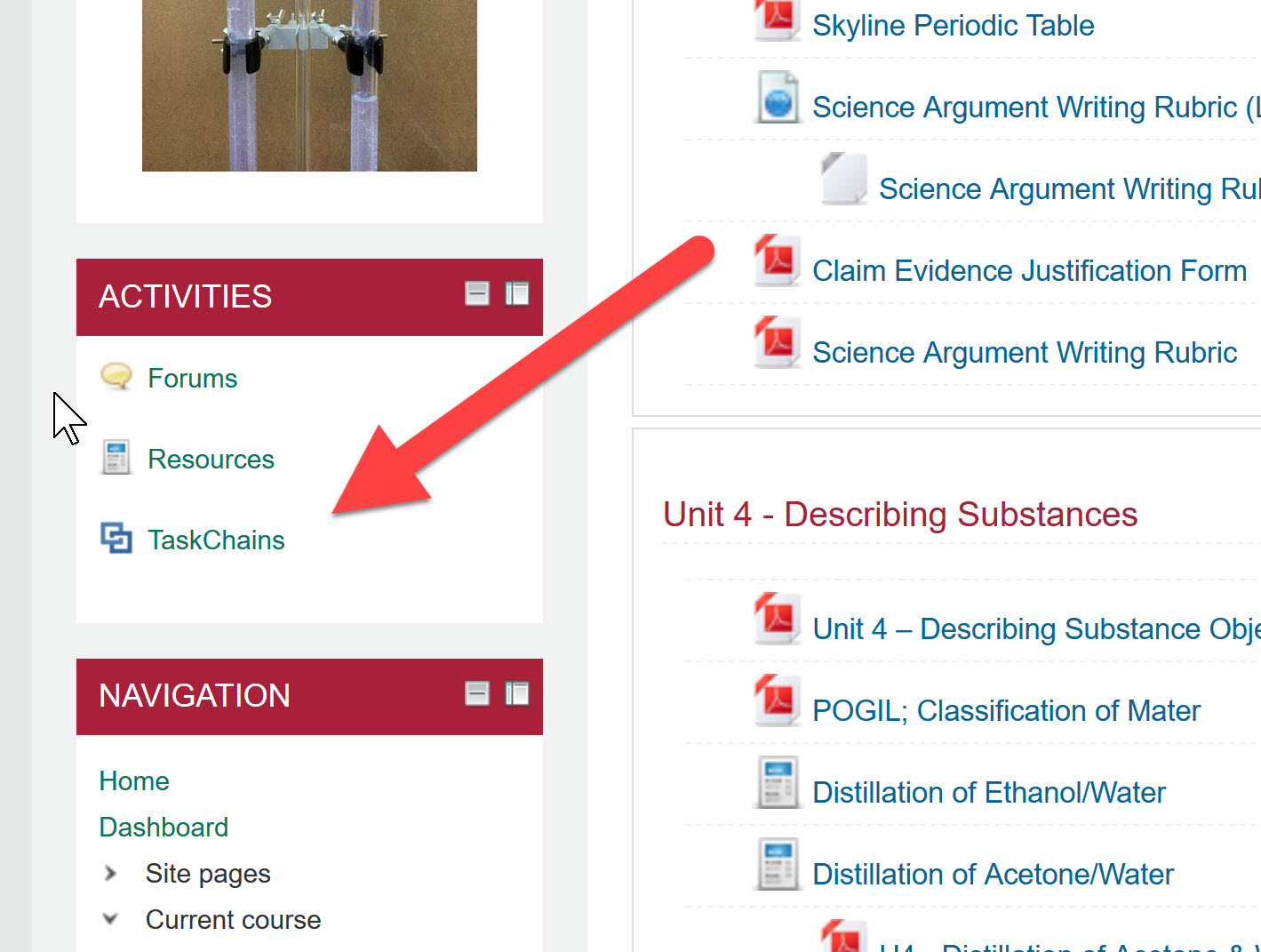 Which opens up the screen below. This is for one particular student. And this student has finished the first two because they have a 90 or better on the first two. This student has started the next three and has not attempted the last three yet.